Architecture is the process of designing new buildings or structures for construction. There are several unique jobs in the architecture field, many of which involve drafting new designs by drawing. Because architects can design almost any kind of structure, there are many different types of architectural drawings that they can use, and if you're considering this career, it's important to understand them. In this article, we define what an architectural drawing is and explore a list of seven types of drawings that architects can use in their work.
Types of architectural drawings
Floor plan
A floor plan is a detailed illustration of the layout of a room. When designing a building with multiple rooms or floors, architects can create floor plans for each room to organize the appearance and logistics of the structure once it's built, such as the placement of doors and windows. To create effective floor plans, architects can use their knowledge of dimensions and instalments to understand how much space is in a room, the shape of a room and more.
Site plan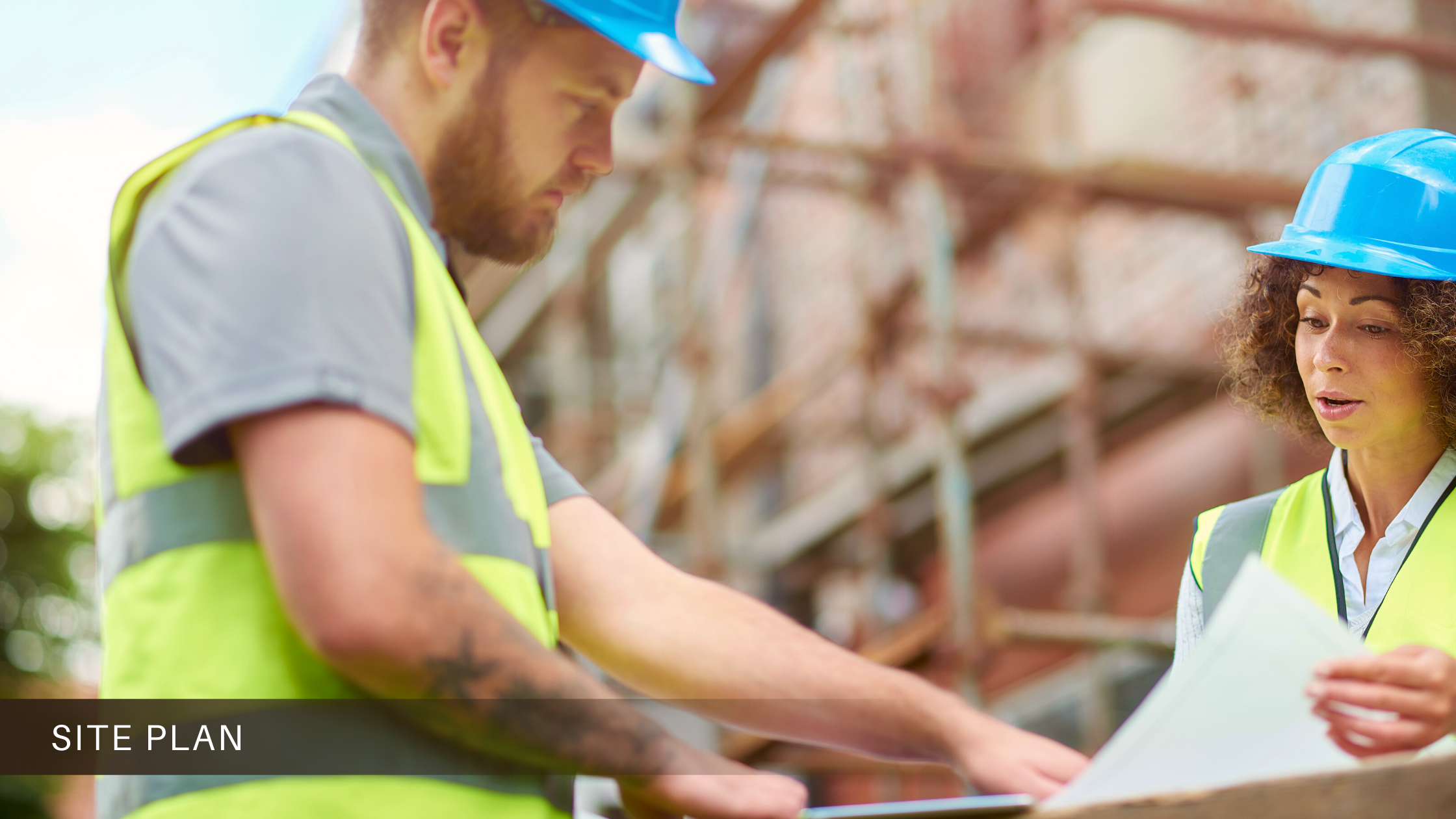 A site plan is a drawing that shows an overview of a construction site where a new building or structure is being built. Site plans typically include illustrations of the new building as well as any construction projects that might accompany it, such as creating a parking lot or outdoor seating area. Architects can consider details like how large a building might be, whether there are roads or pavement nearby and whether any other projects might be necessary.
Cross section
A cross section is a drawing of a building that provides a view of how tall a building is and what rooms it has inside of it. To picture what a cross section looks like, it can be helpful to imagine an illustration of a building that has been completely constructed and then cut in half vertically, keeping its shape but revealing the inside.
Landscape
Landscapes can be especially helpful in residential or commercial construction projects because they show what aspects of the area might make it ideal for a home or business, such as heavy foot traffic, spaces for recreation and accessible roads. A landscape drawing can also display the aesthetic elements of a building's exterior, like paint colors or light fixtures, which can help clients visualize the new building before its built.
Elevation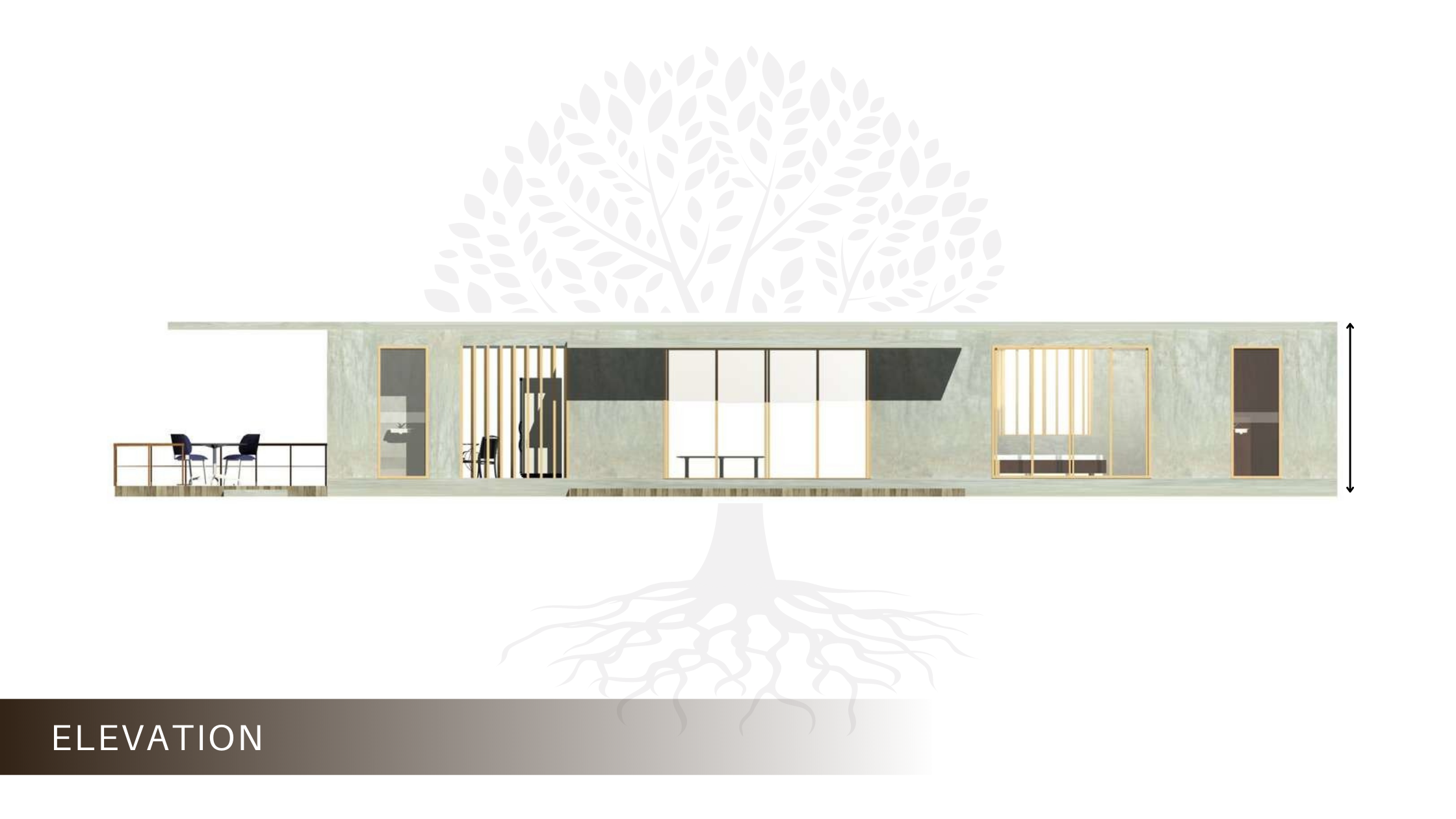 Elevations can indicate the exact height of a building to determine the size of certain fixtures, like doorways and windows, in order to ensure they can be used and have an attractive appearance. For example, if an architect decides not to use an elevation and estimates the size of the windows, they might be too large or too small for the space.
As built
An as-built drawing is an illustration that compares the current appearance or state of a new building to its original plans or blueprints. This type of drawing can be very helpful during projects where unforeseen circumstances arise that require an architect to adjust their plans. It can show how to achieve the desired results in the current structure by working from the original design.
Excavation
An excavation drawing shows the dimensions of a building's foundation. This can help to determine how deep construction teams need to dig into the ground and how long and wide their foundation needs to be. Excavation drawings can also include details about the excavation process, such as what materials need to be removed and what excavation methods a team might use.
Architectural Remodeling
Remodeling architecture and design includes projects that transform, maintain, restore and/or preserve elements of existing constructions. here, architects and designers give new life to historic buildings, forgotten properties and other outdated spaces.
Architectural remodeling is the process of changing the functionality and the design of an area. it may involve tearing out a wall to expand a bathroom and reconfiguring a kitchen layout so the cabinets, fridge, sink, and range are in different locations.
Interior Designer
An interior designer, to put it simply, is someone who designs the interiors of people's homes. But the job isn't done yet. The best interior designing colleges in Mumbai does not simply create something very artistic to be done with a house; instead, he or she strikes the right balance between functionality and aesthetics for their clients. They consider all of the furnishings that must be present in the home, as well as how to best arrange them in an empty flat to create a lively and appealing environment.
Interior design must make the most of whatever space he or she is given, taking into account factors such as how much natural light and fresh air enters the room, what arrangement will provide the most comfort for the customer, and what will be the most attractive to the customer's taste.
Architectural expert
architects as experts who orchestrate and take the lead in reconciling all the goals for a building or other structure. Architects do this by providing solutions through the use of:
artistic imagination and creative vision to design spaces where their ideas and techniques-represented through form, light, textures, materials, and colours-combine to fulfill our aesthetic, spiritual, and cultural needs;
practical and technical knowledge to create spaces that are safe, efficient, sustainable, and meet economic needs; and
interpersonal skills, psychological understanding and ethical practice to craft spaces that fulfill the complex, and sometimes conflicting, needs of clients, users, and the community.
Conclusion
Though our guide to different plans is not fully comprehensive, you should now have a solid idea of what plans you need for your next architectural design project. Monarch innovation is a leading design engineering company in India with very dedicated minds and design solutions. If you are looking for 3D modelling services, product design then contact us here.