Mobile App Development Company
We are a leading mobile app development company, specializing in custom mobile application development. Our primary focus is to enhance brand presence, generate revenue, and achieve excellence in the field of mobile app development. With our services, you can put your brand directly in the hands of your users through a high-quality mobile app. As one of the best mobile app development companies in the industry, we take great pride in creating cutting-edge and scalable solutions that cater to both startups and enterprises. Our expertise in mobile app development allows us to drive business growth and ensure success for our clients. 
Transforming strategic vision into reality through our leading mobile app development solutions
In today's rapidly evolving business landscape, a well-defined strategic vision is crucial for organizational success. However, transforming that vision into reality requires the right tools and expertise. This is precisely where our exceptional mobile application development services come into play. We understand the significance of staying up to date with modern trends and paying attention to intricate details. From revolutionary concepts to visually appealing designs, you can place your trust in us. We collaborate closely to create an extraordinary experience that captivates users and surpasses competitors, fostering increased loyalty and engagement. Whether you require a sleek native app or a versatile cross-platform solution, we deliver a seamless and stylish mobile app to cater to your specific needs. 
At Monarch, we recognize the significance of every aspect of the development process, and we are dedicated to assisting our clients in transforming their ideas into reality. Whether it involves design, coding, management, integration, or starting from scratch, we possess the necessary expertise to deliver a comprehensive and functional application. Our Mobile app developer team can help you expedite your design and development pipeline, enabling you to create remarkable apps for both iOS and Android platforms with unmatched speed and efficiency. 
Unleashing the Power of All-Round Mobile App

Design

Services
With a global presence, we are renowned as a leading provider of mobile app development services. Our specialization lies in delivering extraordinary web and mobile app design and development solutions that go beyond expanding your business's reach. 
iPhone app development involves designing, coding, testing, and deploying applications that are compatible with iOS devices.


By choosing our React Native application development services, you can expect high-quality, cross-platform apps that provide a seamless user experience.
The process of Android application development involves the creation of software applications specifically tailored for devices that utilize the Android operating system.
Our Flutter application development services cover the entire process, from initial concept and design to development, testing, and deployment.
Why choose Monarch Innovation for Mobile App Development?
As a premier mobile app development company, Monarch Innovation is widely recognized for its exceptional proficiency in creating top-quality mobile apps and websites, coupled with unparalleled support and maintenance services. Here are the compelling reasons why we stand out as the optimal choice for mobile app development: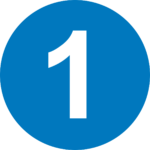 Expertise :
Our team comprises highly skilled professionals who possess extensive expertise in mobile app development. With their in-depth knowledge and experience, we ensure the delivery of superior mobile solutions tailored to meet your specific requirements.
We are committed to delivering high-quality mobile apps that exceed industry standards. Through rigorous testing and meticulous attention to detail, we ensure that our apps are robust, secure, and provide a seamless user experience.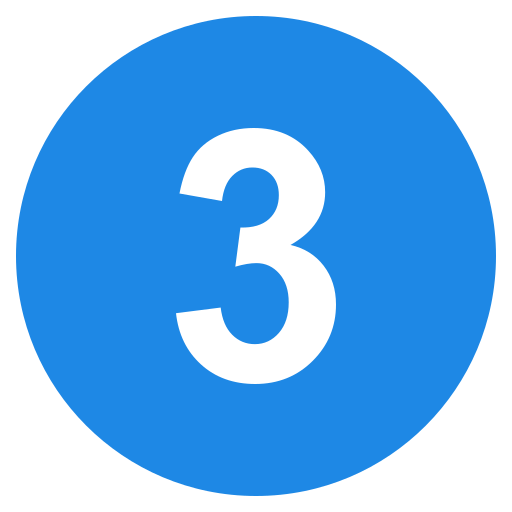 Comprehensive Services :
In addition to mobile app development, we offer a wide range of services including website development, ensuring a holistic approach to your digital presence. Our comprehensive solutions cater to diverse business needs, providing a one-stop destination for all your development requirements.
Timely Delivery :
We recognize the importance of timely project delivery. Our streamlined development processes and efficient project management techniques enable us to meet deadlines without compromising on quality, ensuring your mobile app is launched within the stipulated timeframe.
Customer-Centric Approach :
We prioritize understanding your unique business goals and target audience. By incorporating your vision into the app development process, we create customized solutions that align with your brand identity and resonate with your users.
Unparalleled Support and Maintenance :
We believe in fostering long-term partnerships with our clients. Our dedicated support and maintenance team is available round the clock to address any concerns, provide timely updates, and ensure the smooth functioning of your mobile apps.
FAQs for Mobile App Development
What is the Cost of Mobile App development in India? 
The cost of mobile app development in India can vary depending on various factors such as the complexity of the app, features required, platform (iOS or Android), and the development company you choose. On average, the cost can range from $5,000 to $50,000 or more. 
What are mobile app development services? 
Mobile app development services refer to the professional services provided by companies or individuals to create, design, develop, and maintain mobile applications for various platforms such as iOS and Android.   
What does a mobile app development company do? 
A mobile app development company specializes in creating and designing mobile applications for various platforms such as iOS and Android. We handle the entire app development process, including ideation, design, coding, testing, and deployment.
What are the benefits of mobile app development services? 
Mobile app development services offer numerous benefits, including increased customer engagement, improved brand recognition, enhanced customer service, and increased revenue opportunities.  
How do I hire a dedicated mobile app developer? 
Define your project requirements: Before you start looking for a developer, clearly define what you need from your mobile app. Contact our expert mobile app developer team.